Children's Dentistry
Dental Care for Children
At V Care Dental, we believe that teaching children good dental habits from an early age is vital. This not only helps them to maintain a nice smile and improve their self-confidence, but also reduces their risk of developing preventable dental problems such as gum disease and cavities. For this reason, regular appointments with a paediatric dentist are recommended.
The dental care for children at V Care Dental teaches children the importance of oral hygiene, recommending the best cleaning tools and techniques. We can also thoroughly check their teeth to identify any developing problems before they become serious. We're confident that children will walk away with a new appreciation for their teeth and the desire to keep them strong and healthy.
What Does a Children's Dental Check-Up Involve?
When children first visit our children's dentist, an informal examination will be performed. This is just a quick look that involves counting the number of teeth and identifying any signs of decay. After this first visit, the examinations will become more thorough. In order to deliver the best dentistry for children, our paediatric dentist will: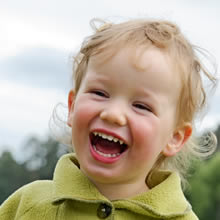 Check to see which teeth have erupted through the gum
Assess how the jaw is developing
Look at the tongue, cheeks, lips and throat
Check for any tooth decay or cavities
Assess whether orthodontics may be required
As part of our dental care for children, we also provide friendly preventive care. This includes:
Educating the child on the importance of eating a healthy diet
Showing the child correct brushing techniques
Potentially performing a preventative dental treatment for children, such as a fluoride treatment to strengthen the tooth surface or a fissure sealant to provide a protective layer
Above all, you can expect our bulk billing children's dentist to maintain a friendly and reassuring approach. We know that visiting the dentist can be nerve-wracking, which is why we do our best to make kids feel as comfortable and safe as possible so they're encouraged to visit us again in the future.
Make a Booking Today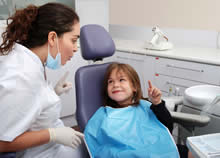 To learn more about a specific dental treatment for children or to make an appointment for children's dentistry in Patterson Lakes or Frankston, contact V Care Dental today on (03) 9772 7175. You can also submit an enquiry through our online contact form to receive a prompt response.
"Please note: Any surgical or invasive procedure carries risks. Before proceeding, you should seek a second opinion from an appropriately qualified health practitioner."